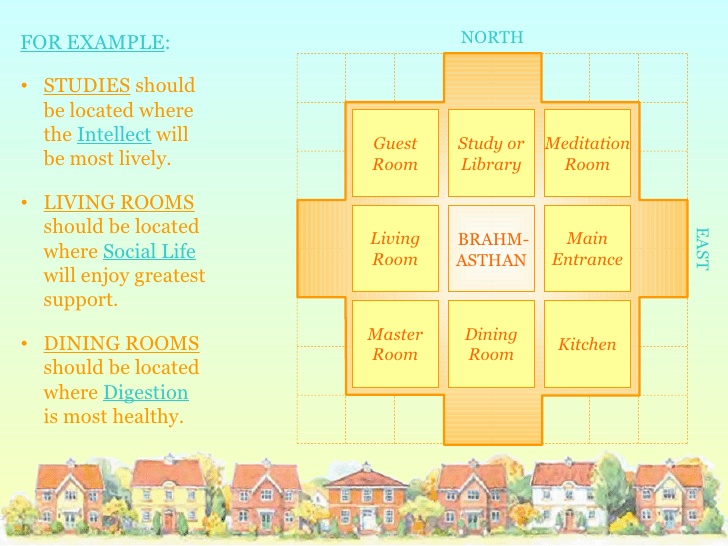 Certificate in Sthapatya Ved Vastu
Sthapatya Veda embraces the concept of the holistic origin of the universe. It expounds the principles involved in the areas of Vastushastra (architecture and planning), Shilpashastra (sculpture and iconography), Chitrakala (painting in all branches). It envelops within it, the knowledge of Jyotis, Ayur-Veda and Gandharva Veda etc. and tenets of Samudhrika Shastra and other branches of Vedic knowledge.
The Science and technology of Vaastu Shastra – re-defined re-interpreted and its relevance and all – time universal applicabililty re – established. Archetypal building forms illustrated and punctuated with apt quotations. The book is both a scholarly exposition of the philosophical principles of Sthapatya Veda and a practical presentation of the rhythm and creation of rhythm bound forms which give rise to a variety of structures. A complete compendium on the science of Sthapatya Veda, popularly known as Vaastu Veda, with special reference to principles and practices of Vaastu based building architecture. Apart from the valuable textual matter, the book is also enriched with illustrations on the design process and aesthetic elevation treatment for buildings based Vaastu.
SCHEME OF EXAM
Theory
Minimum
Maximum
16
40
External
Minimum
Maximum
20
50
Internal
Minimum
Maximum
4
10
Total Marks
Minimum
Maximum
40
100
Grading
Minimum
Maximum
C
A+
ELIGIBILITY
COURSE DURATION
Months
Hours
10th
3 Month
120 Hrs
6 Month
240 Hrs
| Marks Range | Grade | Grade Point |
| --- | --- | --- |
| 91-100 | A+ | 10 |
| 81-90 | A | 9 |
| 71-80 | B+ | 8 |
| 61-70 | B | 7 |
| 51-60 | C+ | 6 |
| 41-50 | C | 5 |
| 33-40 | D | 4 |
| 21-32 | E+ | C |
| 00-20 | E | C |