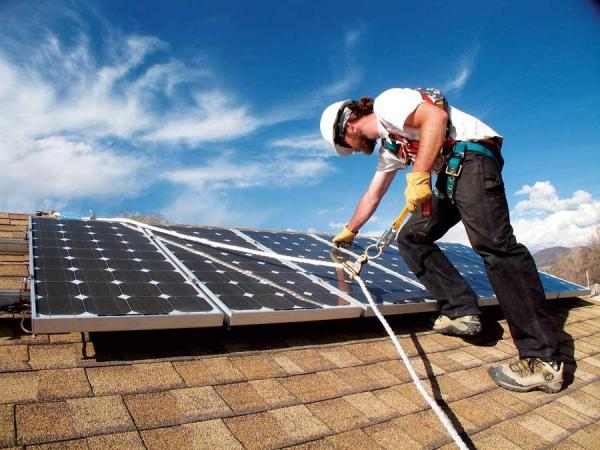 Certificate in Solar Panel Technician
The world today is facing an energy crisis – as long as the earth's climate temperature and sea levels continue to rise, a solution to save our planet must be found. Renewable energy is an important part of this solution and, more particularly, so is solar energy.
The course Solar Energy – Solar Technology and Its Use Worldwide provides an introduction to solar technology, the consequences of using fossil fuels, and how to encourage the use of solar power.Solar energy involves harnessing the energy of the sun to either create electricity or to complete tasks that would have otherwise required electricity, such as lighting and heating.It is clean and renewable and the costs are continually decreasing.
This course teaches you about solar technologies that are used to capture the solar energy from the sun and how they can be implemented in homes, offices, schools, factories, and farms to lessen the soot, smog, acid rain, and mercury poisoning that plagues the earth as a result of burning fossil fuels. You will also learn about what barriers prevent more people from accessing and utilizing solar energy and what can be done to encourage the use of solar energy worldwide.
This course will be of great interest to homeowners or business owners who are interested in investing in solar power, and students of science or simply anyone who would like to learn more about renewable energy
Theory
Minimum
Maximum
16
40
External
Minimum
Maximum
20
50
Internal
Minimum
Maximum
4
10
Total Marks
Minimum
Maximum
40
100
Grading
Minimum
Maximum
C
A+
ELIGIBILITY
COURSE DURATION
Months
Hours
12th
3 Month
240 Hrs
| Marks Range | Grade | Grade Point |
| --- | --- | --- |
| 91-100 | A+ | 10 |
| 81-90 | A | 9 |
| 71-80 | B+ | 8 |
| 61-70 | B | 7 |
| 51-60 | C+ | 6 |
| 41-50 | C | 5 |
| 33-40 | D | 4 |
| 21-32 | E+ | C |
| 00-20 | E | C |