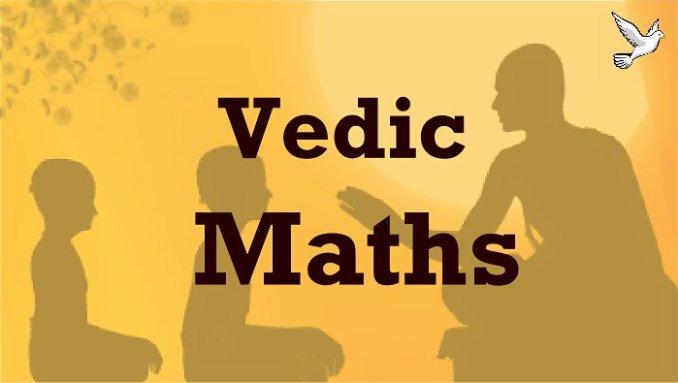 Certificate in Vedic Maths
Vedic Mathematics is a collection of Techniques/Sutras to solve mathematical arithmetics in easy and faster way. It consists of 16 Sutras (Formulae) and 13 sub-sutras (Sub Formulae) which can be used for problems involved in arithmetic, algebra, geometry, calculus, conics.
Veda is a Sanskrit word which means 'Knowledge'.
Using regular mathematical steps, solving problems sometimes are complex and time consuming. But using Vedic Mathematic's General Techniques (applicable to all sets of given data) and Specific Techniques (applicable to specific sets of given data), numerical calculations can be done very fast.
Theory
Minimum
Maximum
16
40
External
Minimum
Maximum
20
50
Internal
Minimum
Maximum
4
10
Total Marks
Minimum
Maximum
40
100
Grading
Minimum
Maximum
C
A+
ELIGIBILITY
COURSE DURATION
Months
Hours
Class VI
3 Month
240 Hrs
| Marks Range | Grade | Grade Point |
| --- | --- | --- |
| 91-100 | A+ | 10 |
| 81-90 | A | 9 |
| 71-80 | B+ | 8 |
| 61-70 | B | 7 |
| 51-60 | C+ | 6 |
| 41-50 | C | 5 |
| 33-40 | D | 4 |
| 21-32 | E+ | C |
| 00-20 | E | C |